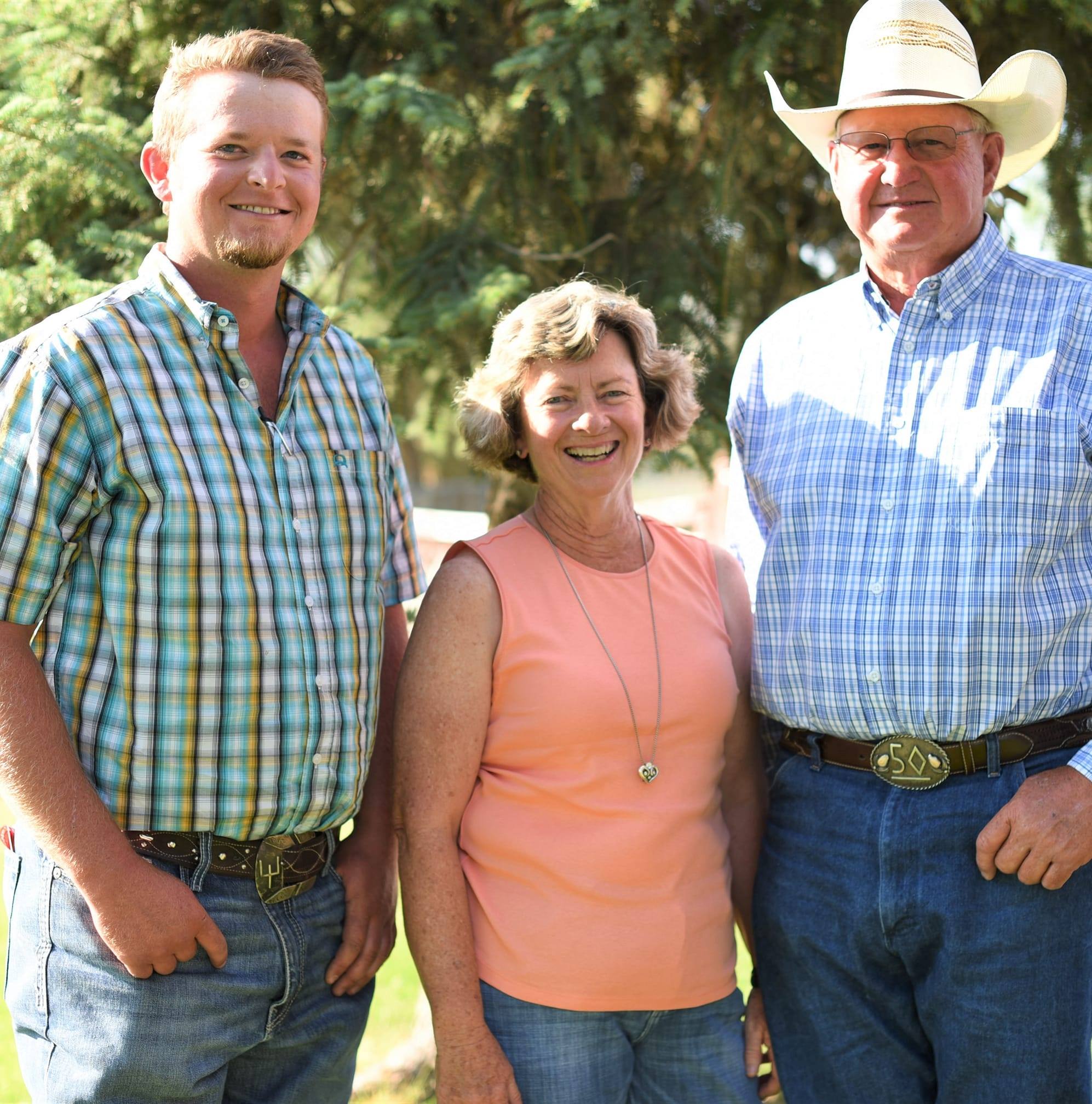 VanWinkle Ranch Caring For Land Livestock And Community.
The VanWinkles are 4th, and 5th generation ranchers focused on beef production who also know the importance of caring for the land, livestock, and community. 
Howard and Janie first met in their early teens through 4-H activities. In the early 1980's Janie and Howard were married. At the time. Howard had 20 head of Suffolk sheep, and Janie owned 20 head of Charolais cross cows. Once married, both became focused on growing the business together, stewarding the land, and caring for the livestock. Howard worked at various auto shops and dealerships while working nights and weekends to build their herd. In 2000, he opened his own auto repair shop with his brother, which he sold in 2010, allowing him to work on the ranch full-time.
Meanwhile, Janie received her Bachelor's degree in Agriculture Education from CSU. After Howard and Janie moved home to Mesa County, she worked for several big box retailers, including as Store Manager, when Barnes & Noble opened in Grand Junction. In 2004, Janie opened her own business. Nick-N-Willy's Pizza. The pizza shop was sold in 2015, allowing her to join Howard and work at VanWinkle Ranch full-time. 
IT ONLY TOOK 35 YEARS FOR THE GOAL TO WORK TOGETHER TO BE REACHED! 
A new addition joined the VanWinkle Ranch in the late 1990s when their only child was born. Since birth, Dean has been an integral part of the ranch. He started building his own cow herd through 4-H when he was eight years old. Dean graduated from Kansas State University in 2021, when he returned to the ranch. His wife, Tayler, joined him. Their daughter Paisley will be the 6th generation on the ranch in western Colorado. 
The VanWinkle Family continues to be committed to producing affordable, safe, and nutritious beef while ensuring there is an abundance of care for the land and community they call home. VanWinkle Ranch is open to hearing from consumers interested in learning more about beef production and answering questions.